Admissions open for the July 2022 batch.
THE COURSE
Undernutrition affects mothers and children alike, leading to poor health outcomes among mothers, as well as substantial morbidity and mortality among children. Malnutrition has an intergenerational effect and can continue to be a significant scourge, if ignored.
A critical component towards improving this situation is the knowledge of healthcare providers including medical practitioners, undergraduate and postgraduate students, nursing staff, nutritionists as well as all those working in the field of health and nutrition in optimal Maternal, Infant, Young Child and Adolescent Nutrition (MIYCAN) and the translation of this knowledge into practice.
Indian Institute of Public Health-Delhi (IIPH-Delhi), Public Health Foundation of India, in collaboration with Alive & Thrive and WeCan has developed an eLearning course on MIYCAN which would sensitize its beneficiaries on the importance of first 1000 days of life with specific emphasis on critical importance of maternal nutrition, breastfeeding,and complementary feeding, adolescent nutrition, health, systems approach and evidence-based approaches for quality MIYCAN programming.
WHO SHOULD ATTEND?
The course is open for Indian nationals:
Clinical practitioners
Nursing staff
Undergraduate and post graduate medical, nursing and public health students
Public health professionals working in health systems and other public health agencies
COURSE DESIGN AND DURATION
The course has been designed to be completed within 4 months. This is an eLearning online program, largely self-taught and complemented with online lectures/videos and resources for additional reading.
COURSE CONTENTS
This eLearning course will cover the following topics pertaining to maternal, infant, young child and adolescent nutrition:
Overview and importance of MIYCAN- linkages of MIYCAN with SDGs
Maternal nutrition
Infant and young child nutrition(I)
Infant and young child nutrition(II)
Nutrition during adolescence
Counselling to improve the nutrition practices
Health systems for delivering nutrition services
ADMISSION PROCESS
Course is open for medical, nursing and public health professionals Candidates can register for the course and they will receive email confirmation for course fee payment.
TEACHING METHODOLOGY
The course will be delivered through an interactive web-based platform and will utilize a blended online teaching/learning technique. The basic course structure includes a combination of interactive online computer-based sessions, online virtual lectures, assessments and recommended readings such as journal articles and text books in a modular online format.
EVALUATION
CERTIFICATE AND CREDITS
This will be a 12 credit modular course*. Students will be evaluated online at the end of each module. Final online certificate will be awarded only to the students who successfully complete all the course modules.
*12 ICOG-FOGSI credit points will be awarded at the end of the course to FOGSI members
UNIQUE FEATURES OF PHFI CENTRE FOR eLEARNING
State of the art learning management system
Multidisciplinary faculty
Self-paced learning
Competency driven curriculum
Enriching virtual classroom experience
Collaboratively developed programs with national and international organizations
Wide range of programs in key areas of public health practice
Partners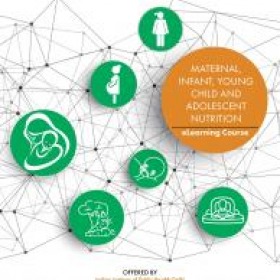 Course Coordinator:
Program Officer:
Program Fee:

Indian: 2000 INR
+ 91-124-4781400/ +91-124-4722900 (Ext. 4110)